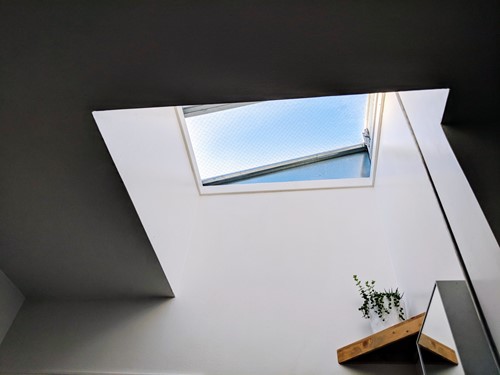 Photo by Layton Diament on Unsplash
Large homes use a considerable amount of energy throughout the year, especially from heating and cooling. Making some upgrades to your home can significantly reduce your energy usage while also boosting the value of your home. If you've been thinking about making your home more energy-efficient, consider one or more of the following eco-friendly upgrades.
Solar Panels
Solar panels provide you with a way to generate energy for your home without having to rely on fossil fuels or other sources of nonrenewable energy. These panels convert sunlight into usable energy to power appliances, lighting, HVAC systems and other items in your home. Having solar panels means you'll be using a renewable source of energy to produce electricity, which decreases your dependence on fossil fuels. 
When you install solar panels, you can also expect the value of your home to rise. According to Money Magazine, solar panels raised home values in the U.S. by roughly 4 percent. This increase in value could add thousands of dollars to the sale price of your home when you put it on the market.  
Indoor Greenery
Making your large home more eco-friendly can involve literally making it more green. Bringing greenery into your home helps improve your indoor air quality by removing pollutants and allergens. Having plants around has also been linked to better physical and emotional well-being through improved mood and reduced stress, according to a study published in Environmental Science and Pollution Research. 
Rather than placing a few houseplants around your home, consider going bigger with a living wall. These are walls or columns made out of various plants and flowers. Living walls can provide you with the health benefits of indoor greenery while also making your home more decorative. The types of plants that would work best for a living wall in your home will depend on different factors, such as the amount of sunlight that part of your home gets.
Energy-Efficient Lighting
From floor lamps to chandeliers and landscape lights, the amount of energy your home uses for lighting adds up quickly. Changing to energy-efficient lighting provides a simple way to reduce this type of energy usage. Switching to LED bulbs can help you use roughly 75 percent less energy compared to traditional light bulbs. Having skylights installed is another way to use less energy for lighting your home. Skylights allow you to enjoy stunning views of your surroundings and increase the amount of natural light your home gets on a regular basis. Adding skylights in one or more rooms or areas can also boost the value of your home.